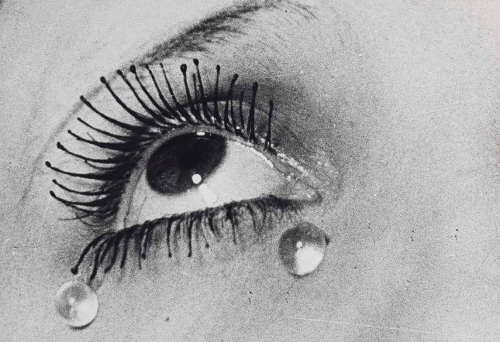 Man Ray was born on 27 August 1890 in Philadelphia, Pennsylvania, USA and died on 18 November 1976 in Paris, France. His original name was Emmanuel Radnitzky. He was a photographer, painter and film-maker and was the only American to play a major role in both the Dada and Surrealist movements.
His photographic artworks are often considered to be his most profound achievements, particularly hos portrait pieces, fashion photographs and technical experiments which  left a long lasting mark on 20th century art.
Man Ray created photographic images without a camera by placing objects directly onto the surface of a light-sensitive material such as photographic paper and then exposing it to light. The technique, known as a photogram, is sometimes called cameraless photography. It was used by man Ray in his exploration of rayographs.
It was the ability of Man Ray to think outside the box, to not be confined by any conventional limitations set by society, that allowed him to introduce some of the most important avant-garde concepts ever invented.
He is quoted as saying "All critics should be assassinated".