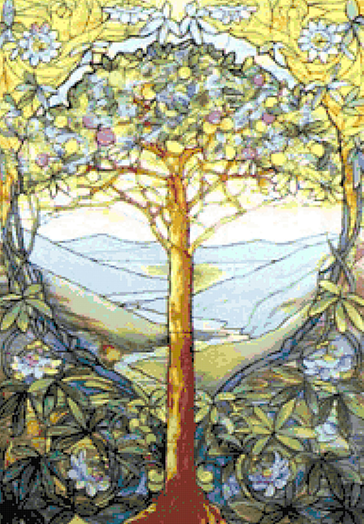 Louis Comfort Tiffany was born on 18 February 1848 in New York City and died there on 17 January 1933.
He was an American artist and designer who worked in the decorative arts and was associated with the Art Nouveau and Aesthetic movements.
Best known for his work in stained glass, including windows and lamps, he also produced  ceramics, jewellery, enamels and metalwork.