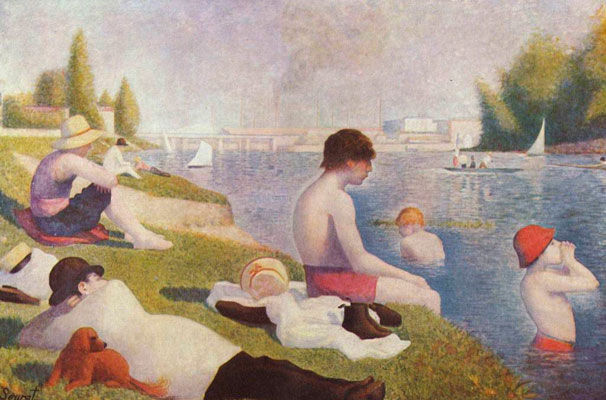 Georges-Pierre Seurat was a French post-impressionist painter and draftsman. Noted for his innovative use of drawing media and for devising the painting techniques known as chromoluminarism and pointillism. He was born 02 December 1859 in Paris and died there on 29 March 1891.
Probably his most famous painting is 'Bathers at Asnières'. It is an oil-on-canvas painting, the first of his two masterpieces on a monumental scale. The canvas is of a suburban Parisian riverside scene. At 24 years of age he applied to the jury of the salon to have the work exhibited there but it was rejected. The picture was not widely acclaimed until many years after his death at the age of just 31. It currently hangs in the National Gallery, London.
"Some say they see poetry in my paintings; I see only science"  Georges-Pierre Seurat.