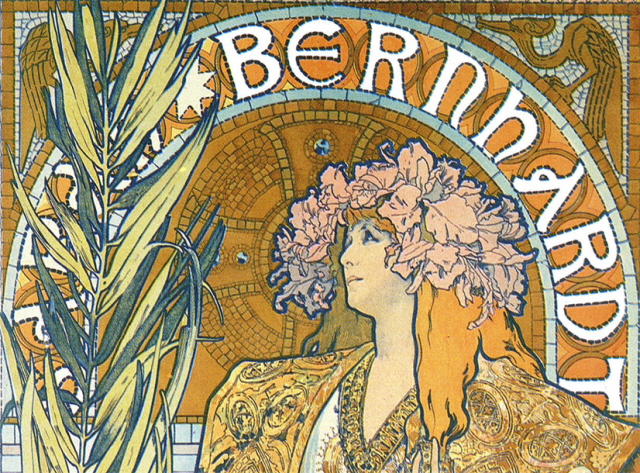 Czech Art Nouveau painter and decorative artist known best for his distinctive style. He produced many paintings, illustrations, advertisements, postcards, designs and theatre sets.
Born Alfons Maria Mucha on 24 july 1860 in Ivancice, Moravia he died on 14 July 1939 in Prague.
Mucha's works frequently featured beautiful young women in flowing, neo-classical looking robes, often surrounded by lush flowers which sometimes formed halos behind their heads. He moved to Paris in 1887 to study but also worked producing magazine and advertising illustrations. At Christmas 1894 he went into a print shop where they urgently needed an advertising poster for a play featuring Sarah Bernhardt. He volunteered to produce a lithographed poster and she was so please with the result that she entered into a six year contract with him.
Mucha's style was given international exposure by the 1900 Universal Exposition in Paris. He later spent many years working on his masterpiece "The Slav Epic", a series of 25 huge paintings depicting the history of Czechoslovakia and the Slavic people.
By 1933 the rising tide of facism resulted in his works and his Slavic nationalism being denounced and his Jewish roots made him a primary target of the Gestapo during Nazi occupation. He was arrested and interrogated and the aging artist fell ill. Although eventually released pneumonia took its toll and he died in Prague in 1939.